---
Préstamos y Créditos Negocios y Servicios / Préstamos y Créditos

·

Hilo
Saludos. Nuestra estructura le ofrece un préstamo rápido y seguro para realizar sus diferentes proyectos, pagar su deuda, comprar un auto o una casa.Con un préstamo que va desde los 2.000,00 $ hasta los 250.000.000,00 $ con una tasa de interés del 3%... Negocios y Servicios / Préstamos y Créditos

·

Makakilo City
¿Tiene un puntaje de crédito bajo y le resulta difícil obtener préstamos de capital de bancos locales u otros institutos financieros? Solicite préstamos en línea a través de nuestra aplicación segura y nuestro sistema inteligente comparará varios...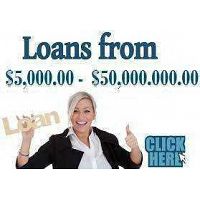 Negocios y Servicios / Préstamos y Créditos

·

Hilo
we offer online financial help to those in need of funds for the following reasons,pay bills,starting of various business,personal funding building of home, and other financial needs apply here very easy just email us and your financial problem is solve w...