---
Viajes - Estadías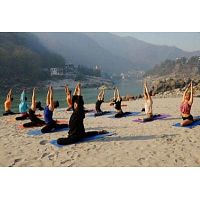 Negocios y Servicios / Viajes - Estadías

·

Miami
Rishikesh, the land of Yoga and Meditation has earned a reputation as the Yoga Capital of the World. The city is visited by throngs of health conscious people who have made Yoga a way of life to achieve good health and stress-free life. In the tour Yoga &... Negocios y Servicios / Viajes - Estadías

·

Orlando
Visa is an essential document that is required to travel other countries. If you also want to buy visa online at affordable prices, then do not make a single delay and directly visit our official website. Our agency will help you with your requirement and...

Negocios y Servicios / Viajes - Estadías

·

Miami
If you really want to achieve your dream Islamorada Fishing experience, then Islamorada Fishing Source is right here to complete your dreams. Book the desired packages, which is suitable for you and your budget. Our website is the perfect resource for eve...