---
Anuncios de Vehículos

Vehículos / Accesorios y Repuestos

·

Federal Way
The Used Porsche 911 Engine is available in our inventory. It's one of the best leading companies in supplying Quality Car Used Engines & Transmissions in the USA. Those looking to purchase a new Porsche 911 Engine should not waste their time or res...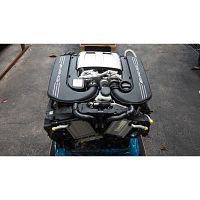 Vehículos / Accesorios y Repuestos

·

Vancouver
Brand Mercedes-Benz Model W205 Specification C63AMG Year 2018 Part Number A1770103201 Block Type V8 Engine M177980 Engine Size 4.0L Performance Type Turbocharged Fitment Type Performance/Custom Mileage 000,077KM Fuel Type ...