---
Telefonía - Celulares Compra Venta / Telefonía - Celulares

·

Centreville
In the USA, Mobilesentrix is the Most respected and experienced Mobile Phone Parts Supplier since 6 years. We have large collection of Cell Phone Parts, Mobile Phone Repair Parts and Wholesale Cellular Phone Replacement Parts. Here you can find any brand ...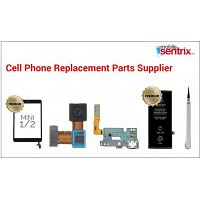 Compra Venta / Telefonía - Celulares

·

Virginia Beach
Mobilesentrix is no.1 supplier of Cell Phone Pasts, iPhone Parts, Samsung Mobile Parts in the USA. We deliver all brands Smartphone Repair and Replacement Parts to all states of America. Our team shipping quality tested and latest technology Products. We ...