---
Anuncios de Préstamos y Créditos Negocios y Servicios / Préstamos y Créditos

·

Columbus
We are a private investor, willing to fund any viable and legitimate project capable of paying 4% (ROI) annual interest on the capital. Our range of funding is between I Million to 80 Million US$ If you have such projects, do reach me through my pri...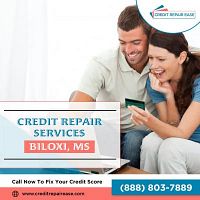 Negocios y Servicios / Préstamos y Créditos

·

Biloxi
Credit repair services can help you with every error on your credit report. Wouldn't it be nice if there was a simple fix to improve any errors that might mar your credit score? Fortunately, Credit Repair in Biloxi is here for exactly this purpose! Whethe...

Negocios y Servicios / Préstamos y Créditos

·

Jackson
Credit Repair in Jackson, MS Professional, If you want to get your credit score higher and start living a life with more financial stability then Credit Repair is the best option. There are not any upgrades needed; it's just an all-inclusive service that ...