---
Parking - Galpones Bienes Raíces / Parking - Galpones

·

Austin, Texas
Self-storage in Birmingham is one of the best ways to store your stuff safely when you are traveling, or need to free-up the space at home or need an efficient business storage space. Cookes Storage services brings the best options of self-storage units f... Bienes Raíces / Parking - Galpones

·

Orlando, Florida
Permítanos ayudarlo a conseguir la propiedad que está buscando para RENTAR, COMPRAR o VENDER aquí en el Sur de la Florida, Casas, Townhouses, Apartamentos, etc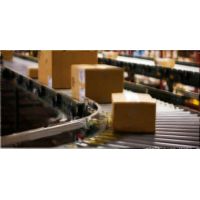 Bienes Raíces / Parking - Galpones

·

Las Vegas, Nevada
Accurate Warehousing is the warehousing company in Las Vegas. They provide many storage and distribution services that fulfill all your business needs. Their services are best, managed and reasonable. When it comes to food grade storage, the most trusted ...