---
Negocios y Servicios

Negocios y Servicios / Otros servicios

·

Franklin
Avaluos Inmobiliarios, Avalúos Comerciales, Fiscales y Catastrales de Casas y todo tipo de Inmuebles. Avalúos para Juicios, Seguros y Fianzas. Avalúos Maquinaria, Equipo y Activos Fijos. Peritos Valuadores Certificados y Registrados.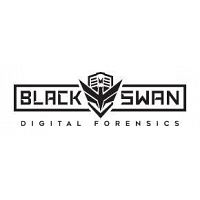 Negocios y Servicios / Otros servicios

·

Memphis
Black Swan Digital Forensics is available to investigators, defense attorneys, civil litigants, and the general public. Cell phone forensics software are proven to be valuable sources of information in the majority of investigations. Address 1661 Inter...

Negocios y Servicios / Informática - Servicios

·

Kingsport
Clone phishing - Here, a programmer will duplicate the substance from a past mail from the first sender. Suppose binance state sent you mail in regards to some protection issue. Presently The programmers will duplicate the substance, yet there is more dat...