---
Anuncios de Industria - Maquinarias Compra Venta / Industria - Maquinarias

·

Camden
For envelopes, gum is the adhesive used in production that allows an envelope's seams to remain sealed at the folds and eventually sealed closed at the flap. Both gum formulations and application techniques are serious business when it comes to the perf... Compra Venta / Industria - Maquinarias

·

Camden
Paper Straw Adhesives are eco-friendly solutions which are non lethal and tend to last long. They are known as food grade glue that doesn't hurl a negative impact on the customers. You can get a clear picture of our adhesives collections at Baker Ti...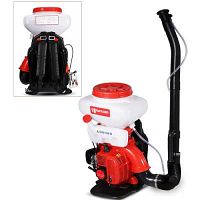 Compra Venta / Industria - Maquinarias

·

Jersey City
Knapsack dust blower spray machine is designed to be used in sanitation disinfection and disease prevention. This works well in conjunction with handheld sprayers to eliminate the immediate threat of mosquitoes. It is comfortable to hold on the shoulders....