---
Anuncios de Idiomas Educación y Cursos / Idiomas

·

San Antonio
Enroll yourself for premium online courses- TEFL Course, Sign Language, Personal Trainer, Photography Course & many more - Lead Academy offers a wide range of courses in several categories through online. Learn from expert tutors with industry e...

Educación y Cursos / Idiomas

·

Austin
Se dictan clases de ingles a todas las edades y todos los niveles, desde cero hasta avanzados, con preparación para examenes internacionales. Prepareción con ingles laboral para el trabajo. El estudiante habla inglés en todas las clases. Muy económica...

Educación y Cursos / Idiomas

·

Houston
PTE Read Aloud task on the PTE exam tests your reading and speaking skills. It is a long-answer speaking question type with a length of up to 60 words. This task consists of about 6 -7 questions. It has partial scoring so you should speak something rather... Educación y Cursos / Idiomas

·

Houston
It is not an easy task to get an excellent score on the PTE exam if you are a non-native English speaker. You should go for PTE mock test to prepare thoroughly. You need to build the right skills before taking the exam • Strong grammar • A wide voc...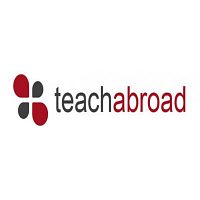 Educación y Cursos / Idiomas

·

San Antonio
Teach-Abroad.org voted best ESL job board - Get started applying for the highest paying teaching jobs at leading schools in 70+ countries. Teach Abroad gives you the security of knowing that you will be applying for teaching jobs in schools that offer hig...