---
Horóscopos - Tarot

Negocios y Servicios / Horóscopos - Tarot

·

Philadelphia
"Perdiste al ser que amas, crees que alguien puede ser mas feliz a tu lado, quieres separar a alguien porque piensas que puede ser mas feliz contigo, consulta a los profesores y maestros en el arte del amarre, regreso de parejas,hechizos y conjuros q...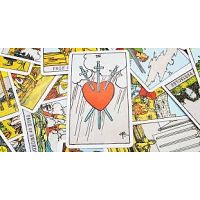 Negocios y Servicios / Horóscopos - Tarot

·

Pittsburgh
MAKE YOUR TAROT CONSULTATION, FIND OUT ABOUT YOUR CURRENT SITUATION, WHY HAPPEN? AND YOU MUST DO SO TO STRAIGHTEN YOUR FUTURE TO YOUR CONVENIENCE, STRONG WORKS OF MAGIC FOR LOVE, STRONG SENTENTIAL TIES, OPPORTUNITIES AND LUCK, EXPERIENCE GUARANTEED A SUCC...

Negocios y Servicios / Horóscopos - Tarot

·

Philadelphia
Hola, te saluda Marina, Vidente y parapsicóloga especializada en unir parejas con problemas sentimentales, soy la única vidente en Lima que ha llegado desde el norte profundo para ayudarte a salir de todo aquellos que está lacerando tu alma con dolor. ...