---
Anuncios de Empleo y Trabajo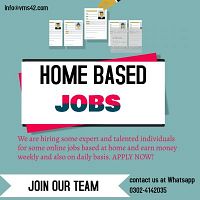 Empleo y Trabajo / Trabaje desde su casa

·

Houston
Dear male female attention we have content writing job it's writing job for you We give u content your job is just simple write that on your smartphone laptop any device and email us For more details just what's up us Apply today Whats up on ...

Empleo y Trabajo / Vendedores

·

San Antonio
EMPRESA MEXICANA EN EXPANSIÓN INTERNACIONAL Aprovecha redes sociales y trabaja libremente sin Jefe, en tu propio tiempo. Tú decides cuanto necesitas ganar. ¿QUIERES SABER COMO?. Comunicate +521 6691240956 o dando clic en el enlace MIRA LOS VIDEOS...