---
Empleo y Trabajo

We are Hiring - Earn Rs.15000/- Per month - Simple Copy Paste Jobs
Empleo y Trabajo / Publicidad - Marketing

·

Atlanta
Earn Rs.25000/- per month - Simple online Jobs - Are You Looking for Home-Based Online Jobs? - Are You a Student, Housewife, jobseeker ? - Are you ready to Work 1 to 2 Hours daily Online? - Do You need Guaranteed Payment Monthly? Then this is for You, - C... Get Career Development Training From Terrence Chalk
Empleo y Trabajo / Otras ofertas

·

Sandy Springs
Building your career is an important aspect that you should always keep in your mind. Terrence Chalk knows this very well and comes up with valuable career development training. The best part about career development training is that it can help you achie...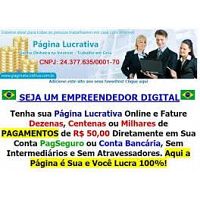 conheça nova o portunidades de renda extra
Empleo y Trabajo / Publicidad - Marketing

·

Smyrna
estamos montando uma equipe de pessoas para trabalhar em horario livre sem prejudicar ou alterar o que ja fazem no dia a dia ajudaria ganhar no orçamento R$ 300,00 R$ 900,00 R$ 1000,00 R$ 2500,00 R$ 3000,00 R$ 4500,00? favor acessa requisitos noçoes ba...