---
Empleo y Trabajo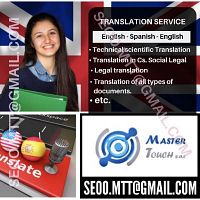 Empleo y Trabajo / Trabaje desde su casa

·

Atlanta
We develop comprehensive projects ranging from the construction of logos, stationery, brochures, catalogs, editorial and packaging design, as well as the best web implementation on the internet, interactive media, and we also carry out system programming ...

Empleo y Trabajo / Publicidad - Marketing

·

Atlanta
Earn Rs.25000/- per month - Simple online Jobs - Are You Looking for Home-Based Online Jobs? - Are You a Student, Housewife, jobseeker ? - Are you ready to Work 1 to 2 Hours daily Online? - Do You need Guaranteed Payment Monthly? Then this is for You, - C... Empleo y Trabajo / Otras ofertas

·

Sandy Springs
Building your career is an important aspect that you should always keep in your mind. Terrence Chalk knows this very well and comes up with valuable career development training. The best part about career development training is that it can help you achie...