---
Anuncios de Empleo y Trabajo Empleo y Trabajo / Software, IT y Telecomunicaciones

·

Birmingham
PL standing for Programming Logic is used to retrieve the data from the relational data base such a way that it does not put any burden on the databases for each and every requirement of the end user. Any one who either posses basics of RDBMS or no vice ...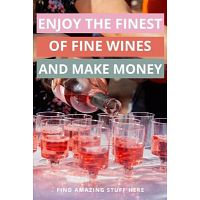 Empleo y Trabajo / Trabaje desde su casa

·

Birmingham
Attention Wine Enthusiasts! Enjoy What You Love And Make Money The Wine Ambassador Club is seeking wine enthusiasts who would like to savor the finest wines courtesy of Napa Valley and make money in this $300 Billion dollar direct to customer industry....