---
Educación y Cursos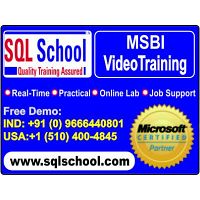 Educación y Cursos / Computación - Informática

·

Richmond
SQL School is one of the best training institutes for Microsoft SQL Server Developer Training, SQL DBA Training, MSBI Training, Power BI Training, Azure SQL Training, Azure DBA Training, Azure BI Training, Data Science Training, Python Training, Tableau T...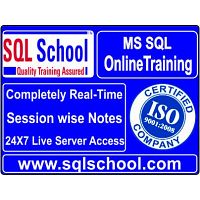 Educación y Cursos / Computación - Informática

·

Owensboro
All our training sessions are COMPLETELY PRACTICAL. SQL SERVER & T-SQL 2017 & 2019 Online Training Course Details Real-time training on SQL Server 2017 & 2019 DB Design and T-SQL. This training course is exclusively designed addressing a...