---
Bienes Raíces Bienes Raíces / Terrenos - Lotes - Campos

·

San Antonio
We are looking for management minded individuals. This is a family friendly atmosphere for hunters that want to grow big bucks… This is timber land with +-1000 acres of Hardwood bottoms and flowing water year round. Small ponds that hold wood ducks and ...

Bienes Raíces / Destinos Turísticos

·

Houston
Beautiful piece of property!!! Deer only. Campsites with power and sewer hook ups. Camp with kitchen, 2 full bathrooms, ice machine, and washer and dryer. Great group of guys family/trophy club. Multiple members needed. Address Baker, 39870, Geo... Bienes Raíces / Parking - Galpones

·

Austin
Self-storage in Birmingham is one of the best ways to store your stuff safely when you are traveling, or need to free-up the space at home or need an efficient business storage space. Cookes Storage services brings the best options of self-storage units f...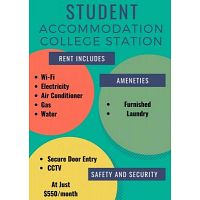 Bienes Raíces / Departamento - Casa en renta

·

Amarillo
Make your journey easy to study abroad with University Living. Find student accommodation in College Station. University Living is a worldwide student accommodation consultant with the smile of million of happy students served. We promise to deliver the b... Bienes Raíces / Terrenos - Lotes - Campos

·

El Paso
Sale of land, 29 hectares (71.6606 acres), in the countryside, vegetation of pines and oaks, with water springs, 40 minutes from the city. Price $ 7,000,000.00 pesos, $ 327,123.44 euros Venta de terreno, 29 hectáreas (71.6606 acres), en el campo, vegeta...