---
Reparaciones - Decoraciones

Negocios y Servicios / Reparaciones - Decoraciones

·

Virginia Beach
Want to get rid of all the stains and mold permanently? Meet Caponi, which will not just seal your grout, it will waterproof the grout to prevent mold, mildew, and stains while leaving an incredible beauty on the surface.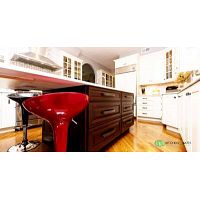 Negocios y Servicios / Reparaciones - Decoraciones

·

Reston
Most of us would love to have a huge kitchen and bathroom where you can have every appliance you will ever need and tons of room to cook and bath. For most of us, this is not a reality, but just because we have a small kitchen and bathroom does not mean w...