---
Eventos - Fiestas - Catering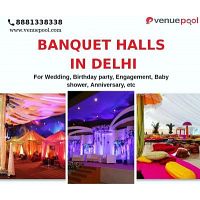 Negocios y Servicios / Eventos - Fiestas - Catering

·

Greenville
Find and book best Banquet halls in Delhi for your event. Banquet halls suitable for small and large gathering available in all price range. For further enquiry, Contact Venuepool ... Negocios y Servicios / Eventos - Fiestas - Catering

·

Olive Branch
Nowadays if you want to make your event most attractive and beautiful you must have the best audio-visual equipment's. Use the best Broadcasting equipment rental services and make your events more enlighten. Call Us 0207 177 3405 Write us an email...